Reiki at
True Health Chiropractic and Wellness Center, PC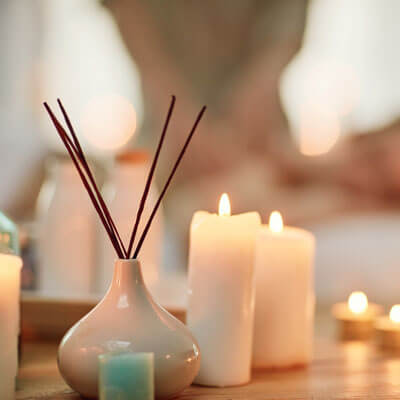 Reiki is a non-invasive, natural technique that promotes emotional and physical healing throughout the energy centers in the body, called chakras. Safe and gentle, it's a complementary form of therapy that does not replace or interfere with other wellness treatments. Reiki can be particularly beneficial for patients who are in significant pain or who are unable to be touched.
What to Expect
To prepare for a session, we recommend that clients dress comfortably and arrive 10 minutes prior to their session. This allows them time to fill out a quick client intake form and gives them the opportunity to ask questions or go over any concerns.
During a session, the client will lie down on a massage table fully clothed, covered with a blanket as they listen to relaxing music. We will always ask the client's permission before beginning a session. Once the session begins, our practitioner, Laura, will use gentle hand movements with the intention to guide the flow of energy through the client's body.
NEW PATIENTS

Laura will hover her hands close to the body or with gentle touch in a series of positions that focus on different parts of the body and ailments. The client may notice a change of temperature, coolness or warmth, tingling in their body or simply just be relaxed. Falling asleep is perfectly fine, too! Once the session is complete, Laura will ask the client to sit up slowly on the massage table and take a few minutes before standing. The client will be offered water and have the opportunity to ask questions about the session.
Unique Care for Every Client
Every person will have a different experience with reiki and every session will be different. Since each client is unique, we can discuss future reiki sessions and go over the other services offered at the wellness center that may benefit them on their healing journey.
Benefits of Reiki
There are many health benefits associated with reiki. It is excellent for reducing stress, dissolving energy blockages, as well as easing pain and discomfort while calming the mind. It can help support the overall physical, mental and emotional healing process.
We'd Love to Connect
We're here to help patients heal naturally with advanced care options. If you're interested in learning more about reiki, we'd love to chat with you. Contact our team today to book an appointment!
CONTACT US
*Reiki is not covered by insurance
---
Reiki Phillipsburg NJ | (908) 935-2500