Nutrition and Weight Loss at
True Health Chiropractic and Wellness Center, PC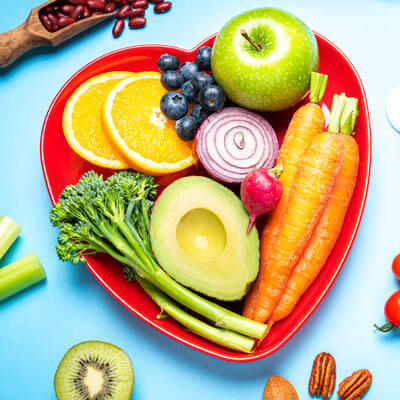 Looking better and feeling better go hand-in-hand. Even as we help restore patients' health through chiropractic adjustments, we also offer nutritional counseling to help you lose weight the right way. We make weight loss doable with simple, easy steps that work for you, going at your pace so you feel empowered to stay healthy long term.
Inching Your Way Toward Steady Results
Nutritional work is a key component of chiropractic, as being overweight is a huge contributor to structural issues like back pain. While we'll never pressure you to take a step you're not ready for, we're straightforward in talking with you honestly about your health and offering support for anyone open to trying a healthy life change.
Rather than treating specific conditions, we help patients change their lifestyle and lose weight. True wellness isn't a quick fix. We work to help your body reestablish a faster metabolism, trusting the weight to come off naturally in response to healthier habits.
A Realistic Approach to Weight Loss
Dr. Kim completed her undergraduate degree in Nutrition and Dietetics. As a nutritional counselor, she's skilled at discerning what your particular body needs.
Our nutritionist Paige Nemeth is a food-obsessed nutrition coach who has overcome chronic yo-yo dieting and restrictive eating. Paige works with people who are ready to begin their health journey through the process of food freedom, movement, and lifestyle habits; focusing on PROGRESS and not perfection. Paige will utilize a customized science based program through TLS Weight Loss Solutions to help you achieve your goals. She specializes in accountability and goal setting through one-on-one coaching.
At True Health Chiropractic and Wellness Center, PC, we take a reasonable approach to lifestyle change instead of overwhelming you with an intense program you can't stick with. No one switches to eating fruits and vegetables with a side of protein overnight. Instead, we help you take baby steps forward so the changes you make can last a lifetime.
Dr. Kim doesn't promote fad diets. We'll teach you a healthier, more satisfying approach to food based on the glycemic index and avoiding wheat belly.
We provide multivitamins and supplements through NutraMetrix®, plus their NutraMetrix TLS® weight loss products. We've done a lot of research to help our patients avoid pills that go straight through your body without doing any good. Our powder-based products have demonstrated success at better retention in the body, making every dose effective.
Dr. Kim NutraMetrix® link »
Paige NutraMetrix® link »
Nutritional counseling is available for an additional fee. This service is self-pay.
Book Now
Losing excess weight will help you feel better. Schedule today.
CONTACT US
---
Nutrition and Weight Loss Bethlehem, Easton, Phillipsburg |
True Health Chiropractic and Wellness Center, PC