Meet the Team at
True Health Chiropractic and Wellness Center, PC
Get to Know Us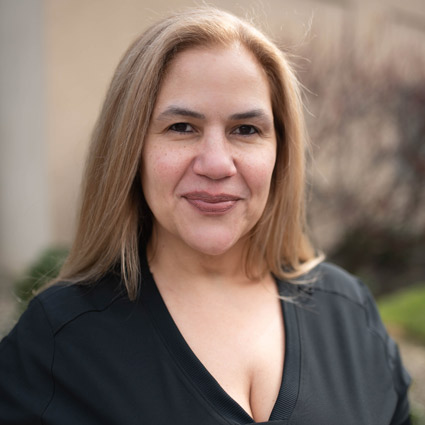 Michelle Torres-Licensed Massage Therapist
Michelle is a skilled and passionate licensed massage therapist. Michelle started her career as a massage therapist in 2005. She is dedicated to providing exceptional therapeutic massage treatments to enhance your overall well-being.
Michelle tailors each massage session to address your specific concerns, whether it's chronic pain, injury rehabilitation, or stress reduction.
By incorporating a variety of techniques such as Swedish massage, deep tissue, myofascial release, hot stone ,forearm fusion or cupping, she aims to alleviate tension, improve circulation, and promote deep relaxation. She believes in the power of touch to stimulate your body's natural healing abilities and facilitate optimal health. Michelle is finishing up a 200 hour course in reflexology, and will soon be adding to her menu of services!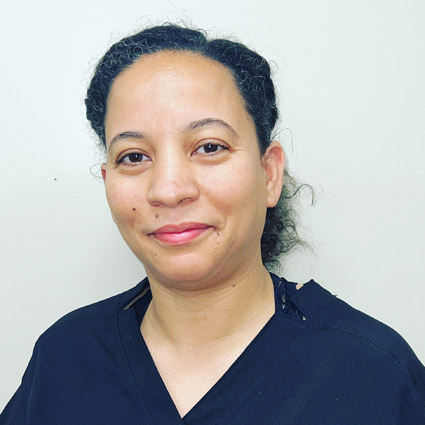 Yesenia Mora- Massage Therapist
Yesenia has been working as a Licensed Massage Therapist for the last 10+ years. She also acquired an associates degree as a Medical Assistant. She is passionate about helping people feel their best and reach their wellness goals.
Yesenia particularly enjoys helping clients with arthritis to improve mobility. She specializes in several massage modalities including classic Swedish massage, hot stone massage, deep tissue massage, lymphatic drainage massage, cancer massage and many more. She talks to clients about their symptoms and medical history that will ultimately give the best possible treatment outcomes.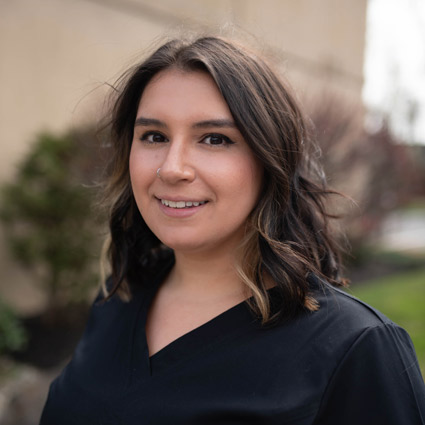 Paige Nemeth-Nutritionist
Paige has always been open about her own struggles with weight loss. She always knew her purpose for healing people through food and nutrition. She is determined to make sure no one struggled the way she had for years. After retiring from pastry arts, she graduated from Montclair State University with a degree in Nutrition in 2019. She is also a certified Nutrition Coach and has worked with hundreds of people towards their health and weight loss goals.
Paige will utilize a customized science based program through TLS Weight Loss Solutions to help you achieve your goals. She specializes in accountability and goal setting through one-on-one coaching.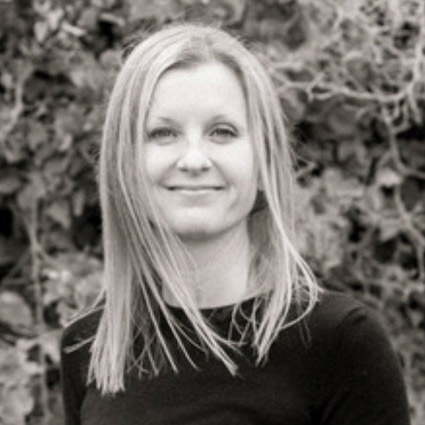 Kimberly Summitt LAC-Licensed Acupuncturist
Kim is a skilled and passionate licensed acupuncturist. Kim started her career as an acupuncturist in 2001. She is dedicated to providing effective and lasting acupuncture treatments to enhance your overall well-being.
Kim tailors each acupuncture session to address your specific concerns, whether it's an acute condition or a chronic ongoing issue.
By incorporating a variety of styles such as Traditional Oriental Medicine, Five Element, Japanese, Dr. Tan, or cupping, she aims to alleviate your symptoms, and as an added benefit relaxation.
She believes that the body will tell you everything you want to know.
So I invite you to experience the healing benefits of acupuncture. Whether you're seeking relief from a specific condition or simply aiming to maintain your overall wellness, she is here to support your ongoing journey to optimal health.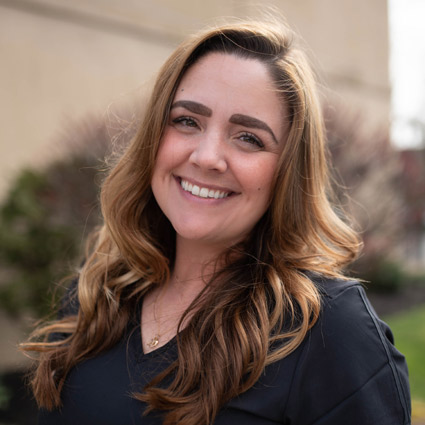 Laura Iainelli-Reiki Practitioner
Laura is a mom of 3 who began her training into the Usui System of Natural Healing at the New Jersey Reiki Center in the fall of 2020. She continued her reiki education and received her certificate of attunement as a Usui Reiki Master in the spring of 2021.
Laura has always felt a calling to natural healing, but wasn't sure what that looked like until she discovered reiki.
She truly believes that the healing process starts from within. Reiki allows for a non-invasive, natural technique that promotes healing by activating the relaxation response in the body. It is excellent for reducing stress, dissolving energy blockages, easing pain and discomfort while calming the mind.
Reiki is a method of healing that is done by the practitioner placing their hands in a series of positions on or slightly above the body. It is safe and gentle which makes it a great complementary form of treatment that does not replace or interfere with other wellness treatments.
Laura is looking forward to taking on a personal approach with each client by creating a relaxing and comforting environment while guiding each individual through their unique healing journey. She has a passion for helping postpartum moms feel seen and heard during the healing process while transitioning to motherhood!
In her personal time Laura enjoys spending time, making memories with her family and friends. She also enjoys traveling, writing and gardening.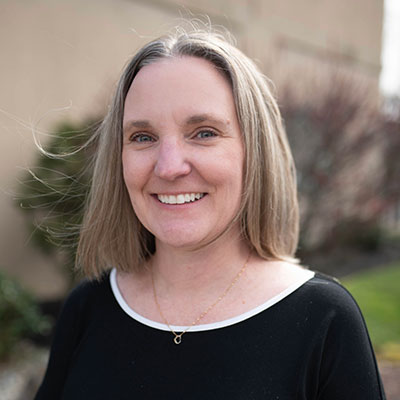 Janey Schleppy, Office Manager
Janey has taken a special interest in natural ways to promote and maintain health and wellness. Chiropractic care, massage therapy, reiki, acupuncture, proper nutrition, essential oils, meditation and breath work have successfully helped her with her own health related issues.
As a former teacher she enjoys working with individuals to help them be the best version of themselves and is thrilled to provide support to both our office staff and patients.
She looks forward to pursuing additional opportunities to learn more about holistic modalities to further educate individuals about how to live a healthy lifestyle!
---
Meet the Team at True Health Chiropractic and Wellness Center, PC