Decompression Therapy at
True Health Chiropractic and Wellness Center, PC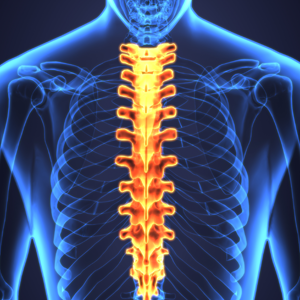 If you've been diagnosed with a disc injury, surgery doesn't have to be your next stop. At True Health Chiropractic and Wellness Center, PC, we offer decompression therapy to help people heal naturally, without drugs or interventions. This service helps patients with bulging, herniated, or compressed discs get out of pain and restore injured discs to health.
No matter what you've been told, hope is still possible. We'd love to help restore your spine and discs to wellness so you can get the most out of life again.
How It Works
This gentle, comfortable technique provides a relaxing stretch for injured discs. As your spine goes through a series of light stretches followed by a timed release, excess pressure is removed from the discs, relieving injury. A suctioning effect pulls healing blood and fluids back into the disc, rehydrating it and giving it the nutrients it needs to find its way back to wellness.
NEW PATIENTS

During a session, we'll have you lie down on our decompression table.
Dr. Kim
will hook up either your back or your neck, depending on what segment of the spine needs some work. We'll then set the table to a certain angle that best suits you, depending on your diagnosis. From there, all you have to do is close your eyes, relax, and let the healing happen.
Adapting Care to Meet Your Needs
We customize care to every patient, adapting our technique based on your condition, health history, and goals. Everyone's body works differently. Care will look different for patients who are in significant pain versus those with prior injuries who are looking for maintenance care.
There's nothing you need to do to prepare for your session, as we'll take care of the details for you.
This service is covered by some insurances, but may be out-of-pocket. Check with your insurance provider to find out your specific benefits.
Give Your Body a Second Chance
Does natural healing sound too good to be true? You'll never know until you try. Schedule your appointment and take a chance on hope today—you just might be surprised.
CONTACT US
---
Decompression Therapy Bethlehem, Easton, Phillipsburg |
True Health Chiropractic and Wellness Center, PC