Meet Dr. Kimberly O'Neil-Wurst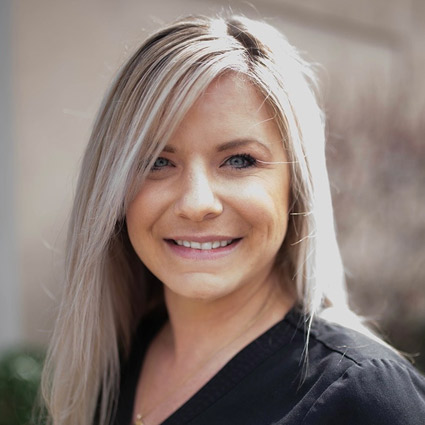 A Dedication to the Details
Nothing makes Dr. Kimberly O'Neil-Wurst happier than helping her patients discover wellness and happiness for themselves. During every new patient appointment, she asks a lot of outside-the-box questions as she thinks through your health holistically, making connections other doctors miss.
By arriving at a precise diagnosis, Dr. Kim can provide better care than you'll find elsewhere, as she carefully crafts a personalized plan of care that fits your specific needs for your unique body.
From Gymnastics to a Doctorate
Staying active has always been a key part of Dr. Kim's life. As a kid, she participated in competitive gymnastics, but massive headaches were holding her back from fulfilling her potential. Desperate for an answer, her parents took her to a chiropractor. Adjustments didn't just relieve the pain—they also changed her life.
Dr. Kim was determined to follow the same path and help more people discover a healthy life without medications or surgery. She graduated with her Doctorate in Chiropractic from Palmer College of Chiropractic in Iowa, and is certified in Part 1 Selective Functional Movement Assessment (SFMA) and the Webster Technique for pregnant patients.
Making Wellness a Lifestyle
Natural health care is entering a new era, and Dr. Kim is excited to be on the front end of helping the next generations redefine their standard of health. She has watched as a shift in mindset has led increasing numbers of people to become more open to alternative care. These days, it's normal for her to receive referrals from orthopedic and medical doctors.
Dr. Kim is just as busy at home as she is at the clinic. She stays active and loves playing around with healthy recipes that she can either make for her family or recommend for patients. With a toddler and another baby on the way, her life is never slow, but it's always incredibly rewarding.
Take Your Health to the Next Level Today
We can't wait to get to know you and start finding the path toward hope together. Schedule now.
CONTACT US
---
Dr. Kimberly O'Neil-Wurst | (610) 868-4677