Chiropractor in Bethlehem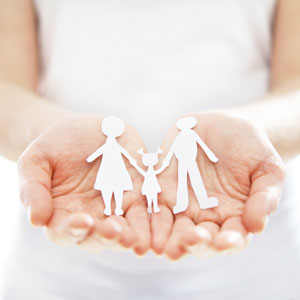 True Health Chiropractic and Wellness Center, PC first opened at our Pennsylvania office in Bethlehem, which has grown into a close-knit family in the years since. There's always something happening here, as kids go from strangers to coloring together in the waiting room, and their moms start bonding and planning a playdate. We love our welcoming, happy environment, and we know you will too!
The Importance of Spinal Health
Our objective is to assist your body in reaching its maximum potential by fixing spinal subluxations. A misalignment, even if it's not causing any pain or discomfort, can potentially diminish the functionality of your nervous system and its ability to regulate and manage systems across your whole body.
MEET THE DOCTOR

As we aid your nerves in functioning at their peak, symptoms that you didn't associate with your spine may surprisingly start responding to treatment.
Massage Therapy Coming Soon!
We are delighted to announce that we will soon offer massage therapy, which is an excellent stand-alone therapy and an ideal complement to chiropractic care. Whether you're seeking relaxation or stress relief, or want to alleviate your pain, massage can help you feel your best!
Get to Know Dr. Kim
While Dr. Kim is small in stature, she is mighty in her ability to deliver effective adjustments that get great results for her patients. She's also kind and caring, always taking the time to listen intently to her patients. Whether you want to put pain in your past or wellness in your present and future, she wants to help you achieve your goals.
After making a precise diagnosis, Dr. Kim will develop a customized care plan that fits your particular needs for your unique body.
Schedule an Appointment
Contact us today to book a convenient appointment! We accept insurance, including Medicare.

---
Chiropractor Bethlehem PA | (610) 868-4677